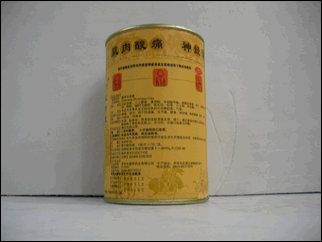 $44.95
Chinese name:
Shexiang Zhuanggu Gao or Shexiang Zhuanggu Zhitong Gao
Ingredients:
Musk, leopard bone,raw sichuan axonite root,sward,menthol,methyl salicylate, borneol, resurrection lily rhizome, dahurian angelica root, camphor
Indications:
Simple backache, arthritis, strains, bruises, sprains
Functions:
Temporarily relieves minor aches and pains of muscles and joints
Dosage:
7pc/bag
Description:
Shexiang Zhuanggu Gao promotes blood circulation to stop pain. Used for joint pain, muscle pain, neck pain etc.
Musk or MOSCHUS (Shexiang), commonly used in as a valuable medicine with a specific strong aroma, promoting blood circulation reducing swelling, and pain, and expediting (child delivery). Often used in an emergency for coma ( e.g., Angong Niuhuang wan, Zixue dan), for heart attack or angina pectoris ( e.g. shexiang baoxin wan, shexiang xinjiaotong gao) and joint pain (e.g. Shexiang zhitong gao, Shexiang Zhuanggu gao).
This is the page of Chinese medicine, you can buy Shexiang Zhuanggu Gao online here.